BalonneSC
ST GEORGE SWIMMING POOL HOURS FOR NEXT WEEK Next week's pool hours are attached. External link...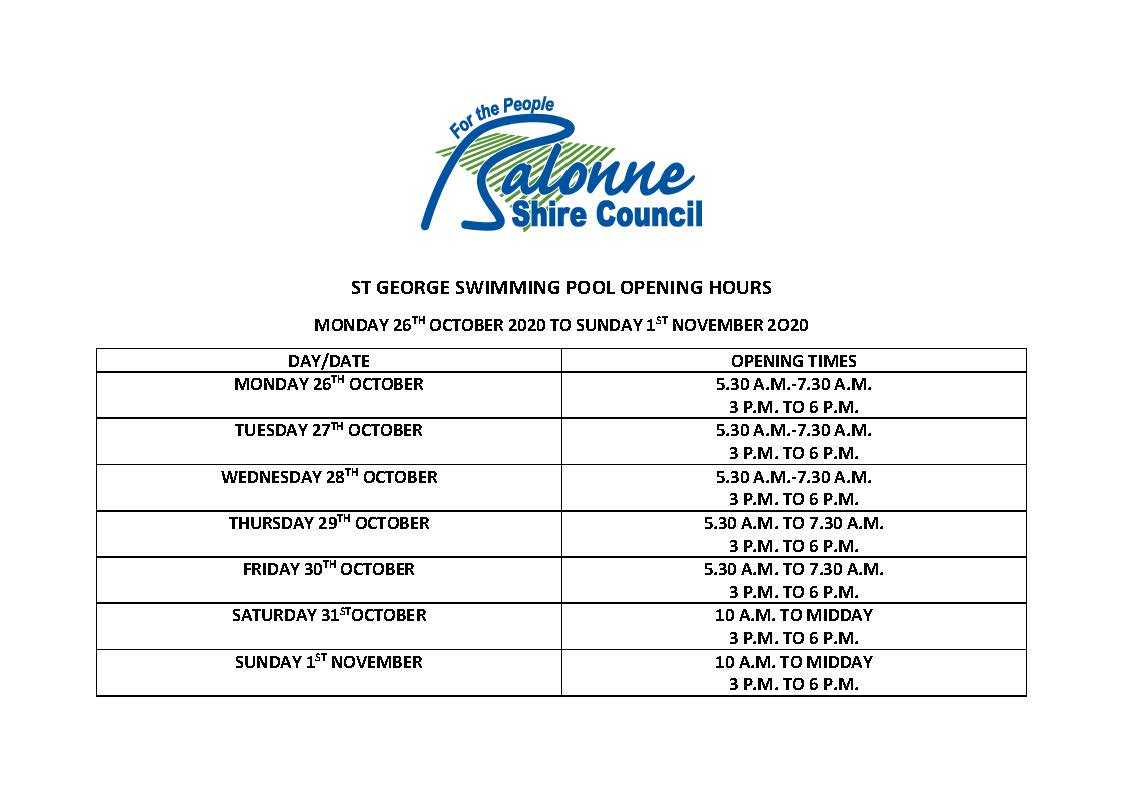 6 hours
RT @AnnastaciaMP: BREAKING: If re-elected, we have a vision to build an inland highway from Charters Towers to Mungindi. #qldvotes #qldjobs…


7 hours
RT @AgForceQLD: An inland highway alternative to the Bruce is one of our key asks of @standwithregqld #standwithregqld. Check out everythin…


7 hours
RT @SamanthaOToole2: Thanks to our city counterpart supporting rural drought affected communities with a great auction for the long drive f…


15 hours
Due to circumstances beyond Council's control the St George Pool will not be open until 4 p.m. today with the after… External link...


15 hours