BOM Northern Territory
A trough will bring some gusty #thunderstorms to southern #NT early this week. Expect up to 5mm of rainfall as the… External link...


12 hours
After a quiet start to the day there are a number of showers & storms popping up around #Darwin. Whilst they are fa… External link...


6:09am - 27 Sep 2020
Rainfall totals to 9am this morning show a nice drop of rain over the northern suburbs of #Darwin. Thunderstorms wi… External link...


12:36am - 25 Sep 2020
Pre-dawn rain for parts of #Darwin, early birds on the road please drive carefully... External link...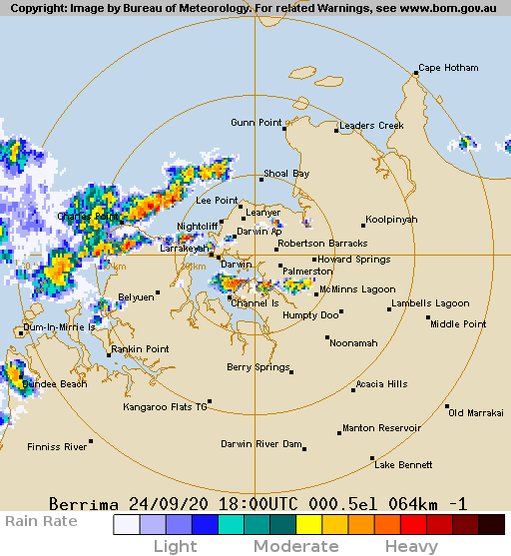 7:18pm - 24 Sep 2020
RT @BOM_au: We are likely to see above-average rainfall across the eastern two-thirds of Australia, warmer-than-average days in the topics…


6:04am - 24 Sep 2020